Since his election last year, President Donald Trump has been a self-proclaimed foe of environmentalism and has actively sought to curb Obama-era environmental protections. From championing the Keystone XL Pipeline to allowing mine waste dumping in streams, Trump has taken an active role in reducing the federal government's role in protecting the nation's terrain. While the effects of the Trump administration on the environment may seem disconnected in environmentally conscious Palo Alto, legislation passed over the past few months will have direct impacts on the Bay Area and California as a whole — for better or for worse. Today, as Trump is expected to announce his decision about whether the United States will withdraw from the Paris Climate Agreement — the global agreement reached in 2015 — it's worth considering other elements of his environmental impact on California. 
Here's a look at four of the main areas where we have seen the effects of Trump's environmental campaign in the state.
Caltrain Electrification Project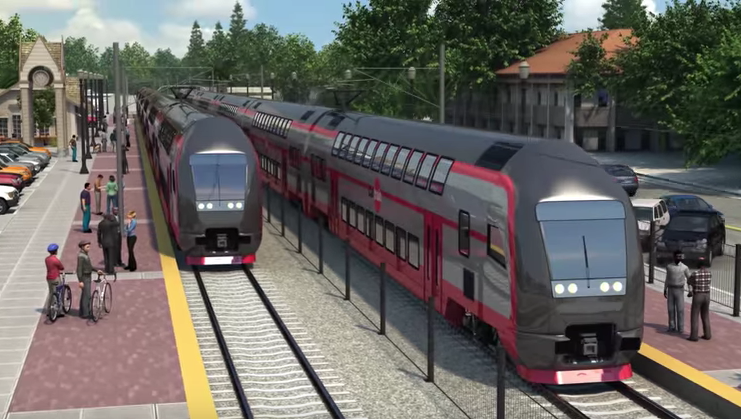 Palo Alto is positively affected by the Trump administration's environmental actions through its decision to help fund the Caltrain electrification project. A popular mode of transportation in the Peninsula and boasting a ridership of over 60,000 passengers on weekdays, Caltrain has planned on electrifying and modernizing its system for over a decade. This would mean that the train would run solely on electric power rather than diesel, reducing air pollution and traffic. The project, which is controversial for its nearly $2 billion cost, offers benefits from an environmental perspective. According to the project website, electrification would save 176,000 metric tons of carbon dioxide and improve the trains' emissions by 97 percent.
The project recently came to a standstill after the Trump administration placed a hold on federal funding. Earlier this year, the Department of Transportation decided to withhold a $647 million grant that the Obama administration pledged to the cause. Some California Republicans urged the federal government not to pledge the grant, linking it to the larger high-speed rail project across the state.
According to Gladwyn d'Souza of the Sierra Club, "Electrification will cut the railroad's operating costs in half by avoiding the purchase of 4.5 million gallons of diesel fuel a year and replacing it with far cheaper and cleaner electricity. … It is exactly the kind of infrastructure we need as part of a 21st century transportation system that increases our transportation choices and increases our housing options by enabling transit-oriented development."
In a surprise move earlier this week, however, Secretary of Transportation Elaine Chao announced that the administration would carry through with the multi-million dollar grant. In a way, the administration is, therefore, placing the environment over the economy, an odd but helpful move. Whether the electrification project is economically feasible is up for debate, but it is clear that the Bay Area's air quality and transportation will improve due to the Department of Transportation's commitment.

Expansion of Pipelines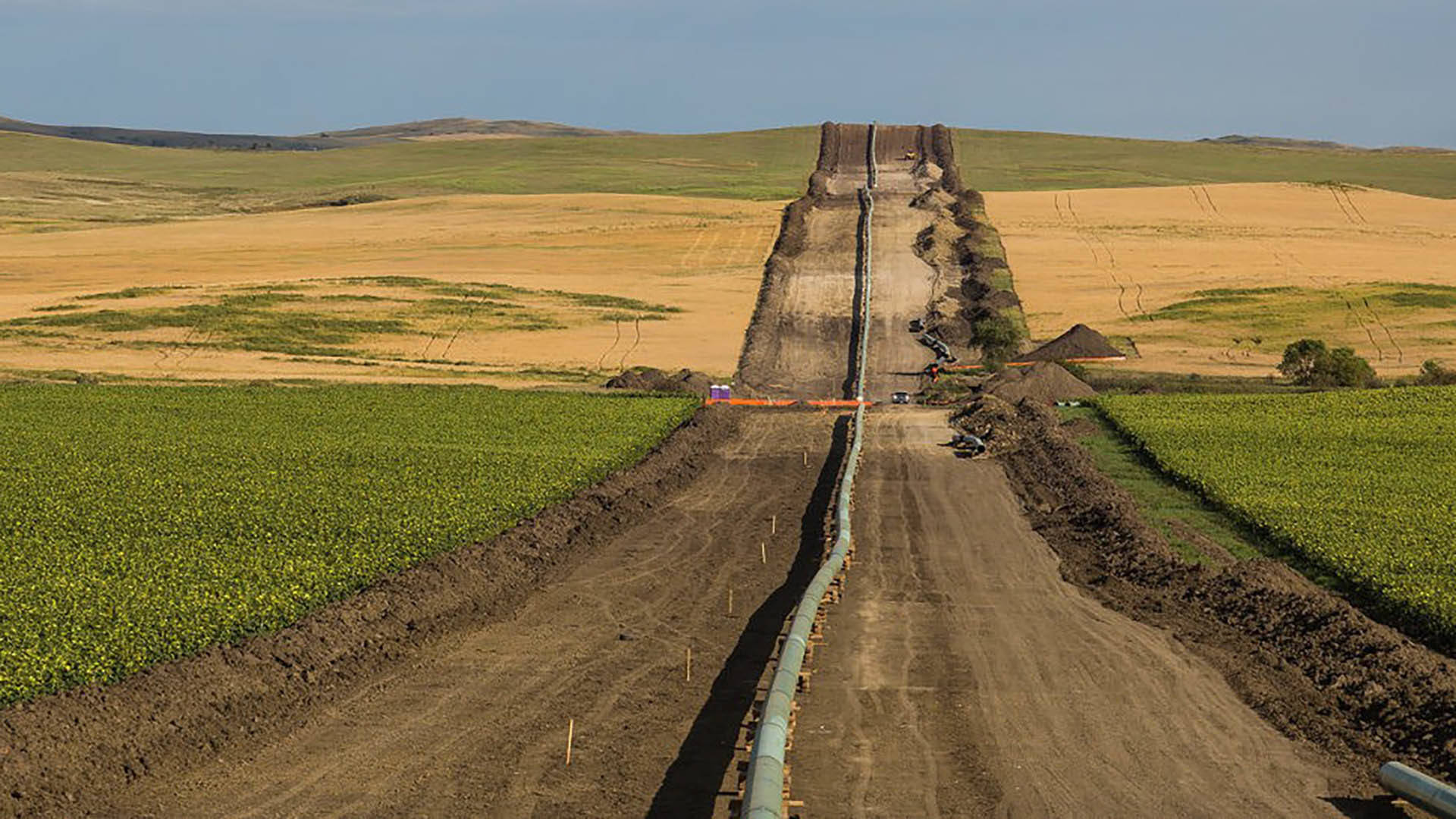 It is no secret that Trump supports the construction of additional pipelines to transport crude oil across the United States. Within days of the start of his presidency, Trump signed executive orders in support of the controversial Keystone XL Pipeline and Dakota Access Pipeline. In late March, the Keystone XL was officially approved by his administration. While no such international pipelines are currently planned through California, the federal government's friendliness towards the oil and gas industry could encourage the development of new pipelines across the country.
In Santa Clara County, miles of gas transmissions pipelines criss-cross Palo Alto, San Jose and Gilroy, according to the National Pipeline Mapping System. Hazardous liquid pipelines, or pipelines that transport crude oil, petroleum projects, anhydrous ammonia and carbon dioxide, are also located in Milpitas. Similar pipelines could easily expand across the state thanks to relaxed restrictions on such industries.
League of Conservation Voters Vice President for Government Affairs Tiernan Sittenfeld condemned the federal government's support of pipelines, citing both social and environmental concerns.
"No amount of 'alternative facts' can change the reality that these dirty and dangerous pipelines are a bad deal for clean air, safe drinking water and the communities living along the routes," Sittenfeld wrote. "The only people who benefit from these risky pipelines are the rich, international oil companies, their allies and nominees for President Trump's rigged cabinet."
Pipeline expansion does not necessarily mean more pipeline leakages or spills in California; however, it significantly increases the risk. In 2015, the Plains All American Pipeline faced criminal charges after a pipeline ruptured and spilled 140,000 gallons of crude oil near Santa Barbara. More recently, 700 barrels of oil spilled from a broken pipeline in Ventura County in May 2016. Pipelines have become much safer over the years due to improved technology, but it is clear that California's oil spill woes are far from over.
Offshore oil drilling
Offshore oil drilling has become a contentious issue in contemporary America, where public support for the energy production method has consistently see-sawed. 26 offshore oil platforms dot Southern California, making up 16 percent of the state's oil production. No major offshore oil accident has occurred in California since 1969, when four million gallons of crude oil escaped from a platform and coated beaches, but opposition to such practices remains prevalent across the politically liberal state.
No new offshore oil developments have come to California in years, but Trump may plan to change that. In April, the president signed an executive order that aims to relax offshore oil drilling regulations put forth by Obama. Titled the "Presidential Executive Order Implementing an America-First Offshore Energy Strategy," it mandates that the Secretaries of Commerce and the Interior conduct reviews on marine sanctuaries across the nation to further the goal of expanding offshore oil drilling. 
Furthermore, the executive order prevents expansion of new national marine sanctuaries and may reduce the sizes of current marine sanctuaries in California. This would allow for new oil drilling in formerly protected areas.
"It is so counter-intuitive to target the national marine sanctuaries — the most sensitive and spectacular parts of our natural heritage — for oil drilling," California coastal advocate Richard Charter said. "It's just nuts. The lawsuits will last longer than the Trump administration."
Trump's executive order also halts expanding or establishing any new national marine sanctuaries — federally protected areas in the ocean where oil drilling is banned. It also mandates that U.S. Commerce Secretary Wilbur Ross review any actions since 2007 where new sanctuaries were created or expanded. 
The executive order could theoretically boost California's energy industry thanks to increased oil production; however, this comes at the expense of the coastal waters and ecosystems.
Preparing for the future
Trump's legislation does not need to have adverse effects on California's environment. Even if the federal government rolls back carbon emission or mining waste regulations, the state government has consistently taken an active role in limiting all forms of pollution. Most recently, California Senate leader, Kevin de Leon, vowed that California would rely solely on renewable energy sources by 2045. Whether this goal is feasible or even beneficial is debatable, but it is clear that California can implement environmental change without help from the federal government.
Environmentalists and concerned Californians can affect environmental change on a local, state and federal level, regardless of who holds office. Simply calling or emailing local congressmen or politicians with environmental concerns is an easy way to promote clean communities. Recycling, biking to work and school and using reusable items over disposable ones are also small yet important ways to promote sustainability. While Trump may wield control over the government's approach to environmentalism, he does not hold all the power—In the end, it is up to Californians and citizens across the country to fight for a cleaner planet.