"This is the restaurant I would recommend for the large groups," Staton said as he highlighted Bagel Club Marina as well as Richard Walker's Pancake House.
          Bagel Club Marina sat tacitly just near the corner of Third Avenue and Market Street in downtown San Diego.

          Manager Nancy Eyerly at Bagel Club Marina focuses on each individual customer when facing a large group of customers.
          "We just try to accommodate them as much as possible," Eyerly said. "We take care of customers one by one instead of panicking. Because if you panic, it only gets worse."
          Less than a block away, students with NHSJC nametags filled Richard Walker's Pancake House as waiters courteously and continuously assisted them inside.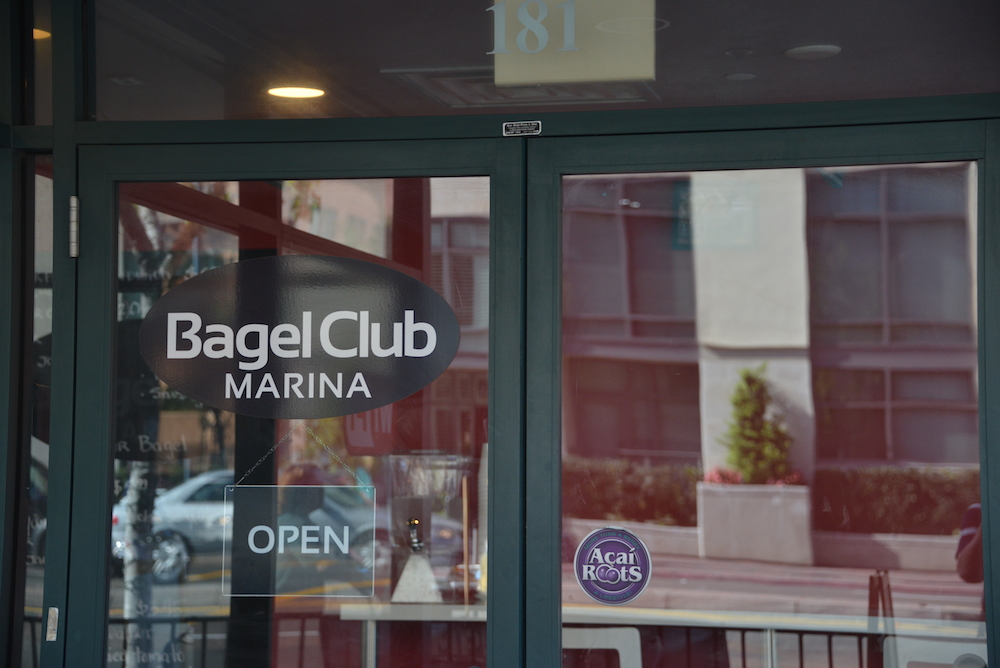 Front entrance of Bagel Club Marina, just before lunch rush. 
          In the perspective of the restaurant owner Richard Walker, a convention day is no reason to alter the daily schedule.
          "I don't really look at it as an adjustment," Walker said. "We just do what we do best, which is to be extremely hospitable at all times with all people. If that's a younger group, [it] energizes me more. I'm grateful and thankful there was a group of about 20 this morning."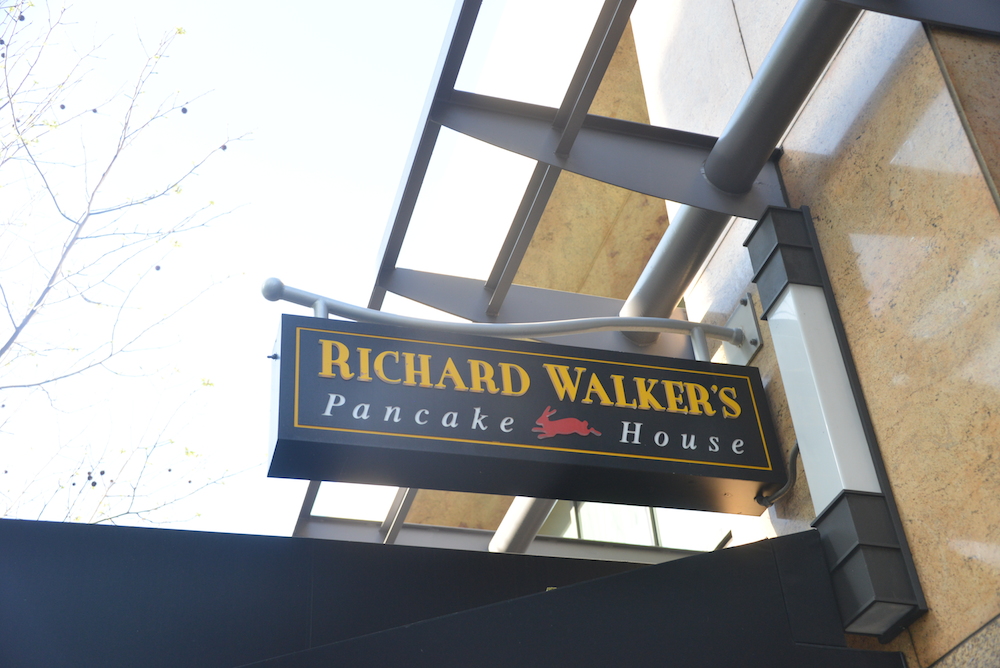 The sign atop Richard Walker's Pancake House.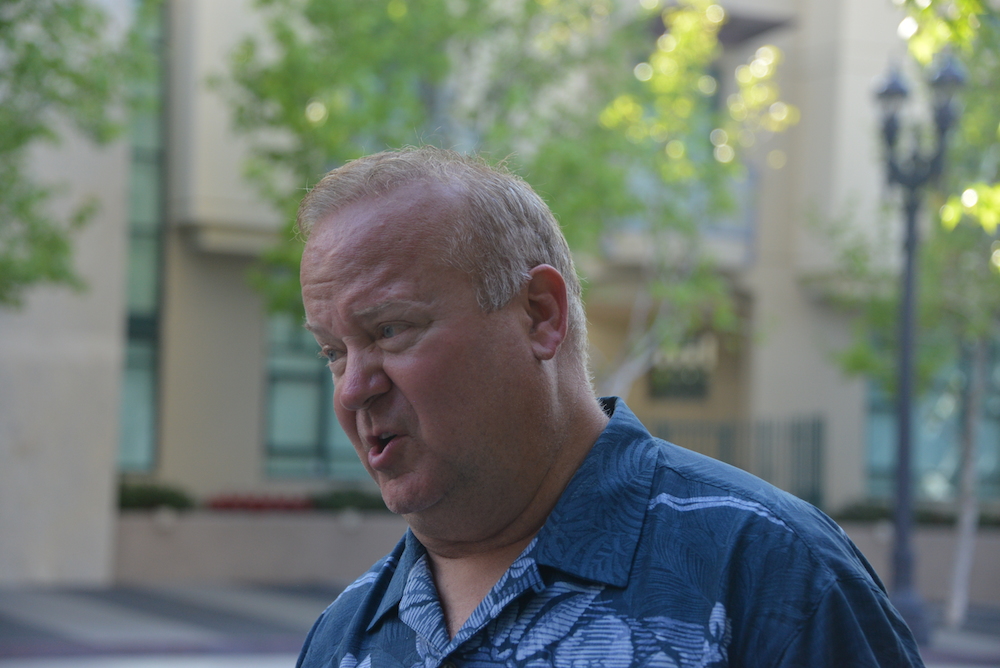 Owner Richard Walker expresses his gratitude for continuous business.
          Toward smaller businesses, Walker emphasizes the importance of service to satisfy and win over more customers.
          "You want to be very outgoing, greet the customer and take care of them right away," Walker said. "I would just say shine as much as you can on the front end because you're only gonna have that moment to have that opportunity to give that customer a great experience." 
          Catering Sales Manager Cassie Moody possesses a precise systematic method to coordinate the food and beverages for events at the convention center.

          "Generally, when we work with a client that's ordering for 1,000 to 3,000 guests, we start with the schedule and program," Moody said. "Then we figure out what will work best for the flow of their timeline. From there we try to create a menu that will allow us on the operational side of things with our kitchen to expedite the process and being able to mass produce things."
          The convention center is always prepared for concerns regarding dietary needs although they request that patrons inform them of their needs months in advance.
          "We usually request that the client give us any list of dietary concerns," Moody said. "We make special meals for those people so that we have something ready for them. But for every event, we are always prepared with some options we can create on the fly to accommodate for allergies."
          Moody expresses organization and harmony of the team as the most important aspects of organizing an event.
          "It's just a matter of being organized, everyone being on the same page and making sure the logistics are all working together." 
          "We are supposed to feed 2500 people," Banquet set-up manager Guysen Pauline said as he posited round tables on the courtyard. "We are not going to be able to fit 250 rounds, so we are just going to set rounds depending on a period of time, and we are going to have food trucks here."
Pauline emulates Moody's standpoint on the importance of all members staying on page.
          "We make sure with the kitchen that we have enough food, then we go to the staff," Pauline said. "We make sure the space can handle enough people and then we make sure the staff can handle that many people."
          Reflecting to Staton's local focus on suggestions, Pauline explains the food truck culture in San Diego.
          "Food trucks started in LA and its more of a Southern California kind of thing," Pauline said.
          As most of the owners agree, customers come first. Whether these customers have dietary needs or not, these venues strive to make sure their advocates are happy and satisfied. In the end, however, the determining factor that sets one establishment apart from the rest is how they handle big crowds at an appropriate pace. When faced with a crowd the well weathered establishments keep calm and carry on, and do what they do best to keep their customers happy. 
          Just next to the Hilton San Diego Bayfront is the San Diego Convention Center, which hosted 148 events for 766,848 people last year according to their annual report.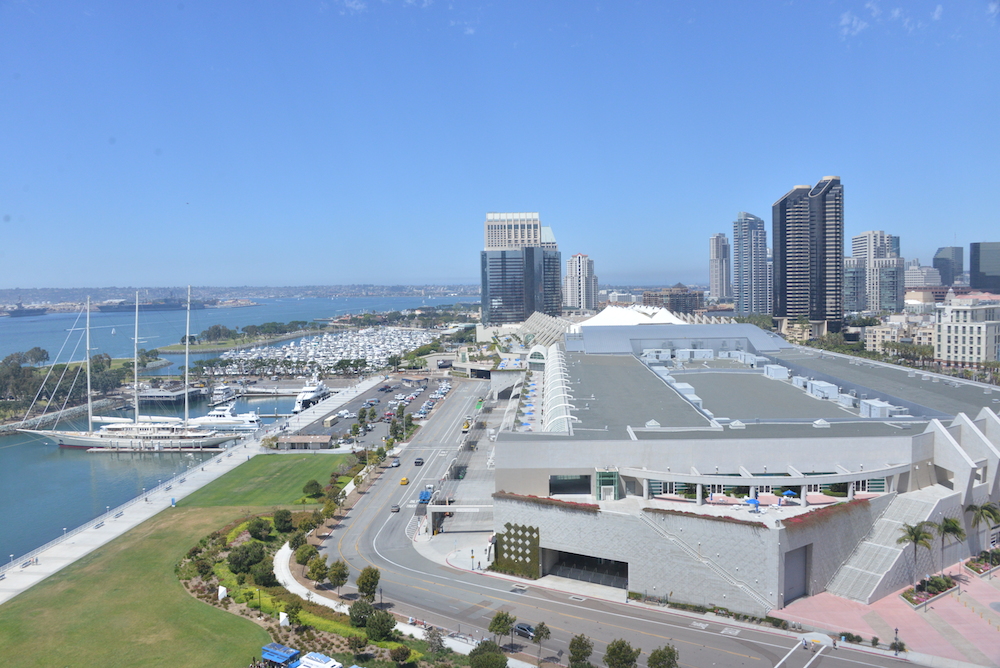 San Diego Convention Center as seen from Hilton San Diego Bayfront.
          In between between the convention center and the hotel building holds the medial courtyard which served as a host of the food trucks and their numerous patrons from 11 a.m. to 1 p.m. today.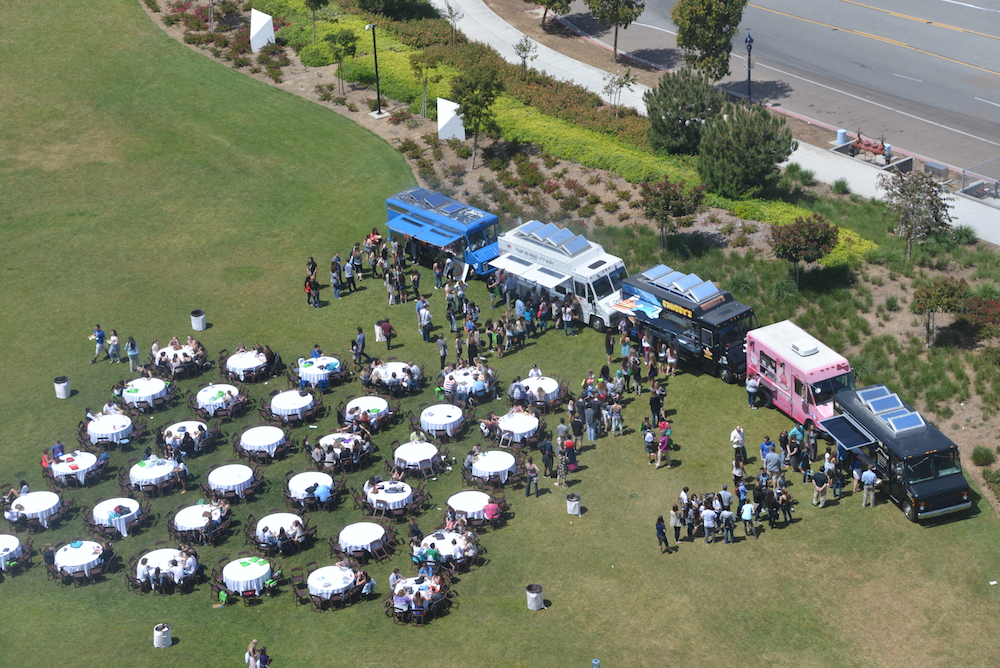 Food trucks provide nourishment to the hungry attendees of NHSJC.